Billecart-Salmon always delivers really sharp Champagnes with a lot of character and personality. The Brut Sous Bois is no exception.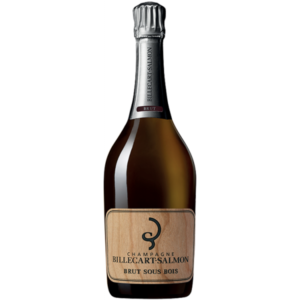 ---
About the Winemaker:
Billecart-Salmon Champagne is one of the few remaining Champagne houses to be owned by the original founding family. Established in 1818 by Nicolas François Billecart and his wife Elisabeth Salmon, the house is currently overseen by the seventh generation of the family. Located in the heart of the Champagne region in Mareuil-sur-Aÿ, it has had a long-standing commitment to quality and tradition.
The Billecart family can trace its roots in the Champagne region back to the 16th century. When Nicolas François Billecart married Elisabeth Salmon, the two families combined their knowledge and passion for wine, leading to the creation of the Billecart-Salmon Champagne house. Over the generations, the family members have ensured that the house retains its independent spirit and commitment to quality.
---
The Wine You Should Be Drinking:
Billecart-Salmon Brut Sous Bois
$75
---

Why?
The Brut Sous Bois is a rather unique bottle of bubbly. Completely vinified in oak, its buttery, decadent, with a stream of very fine bubbles that tap-dance elegantly across your tongue. Every time I drink this wine, I feel transported to La Belle Époque, and I imagine myself as one of those ultra-rich magnates that commissioned private railway coaches to avoid traveling the European continent together with the regular first-class riffraff.
I see myself sitting in my lavishly decorated salon-coach, maybe signing some highly classified important documents to be sent by messenger to my summer Chateau in Deauville on the coastline of Normandy, or indulging in a fine Cuban cigar as my train pulls in to Gare d'Orsay for a weekend of cabarets and decadent dinners at Maxim's. In my other hand, obviously, I see a glass of Billecart-Salmon Brut Sous Bois.
And that's why this is a wine you should be drinking.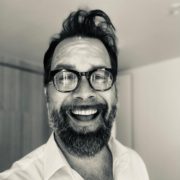 Kalle Bergman
Kalle Bergman is a food writer and media entrepreneur who is the founder of Honest Cooking and PAIR Magazine. As a food writer, his writing has been regularly featured in publications like Gourmet, Los Angeles Times, Huffington Post and Serious Eats. He is obsessed with simple food, more often than not from his native Scandinavia.